Introduction
As long as there is football in Israel, the Israeli public will continue to review the games and get excited about their favorite teams. The Israel Football Association (IFA) is the official football association in Israel and handles everything related to this – matches, refereeing, national teams, youth activities, and more.
The IFA is engaged in promoting football in Israel and in training and preparing promising young people for the field of football in Israel, thus trying to influence the game in Israel in a positive way.
It's no secret that nowadays the most important part of successful marketing is self-branding and maintaining up-to-date platforms across the web and the Football Association meets the standards of this challenge and runs a successful website. In addition to the website, the Association decided to go even further and launch a mobile app to ensure even easier and more convenient use of the information and services they provide.
To this end, the IFA embarked on a tender at the end of which our development company – Webstick, was chosen to work on the project and turn the idea into reality – and the Football Association application was born.
A Little about Webstick
Webstick is a leading Israeli company in the field of website development and internet systems, and in recent years also in the field of mobile application development. The company has been in existence since 2011 and offers advanced technological solutions to customers in various fields: medicine, insurance, finance, e-commerce, tourism, cyber and more. We use the most advanced technologies and development in the most relevant frameworks, to ensure high-quality products and a high level of stability.
Not for nothing, many well-known companies in the market, such as Electra, Nespresso, the Scouts, and more have chosen to work with us to develop their sites and systems.
About the app
The new Football Association app was designed to become the leading app in the field of tracking match and player data in both major and minor leagues. The app will offer a variety of options for football fans, parents, and friends and will offer personal tracking and personalization of player and team data from children's leagues to the highest leagues. The application includes up-to-date information about leagues, teams, and any data related to football matches in Israel. In addition, users can keep up to date with game scores, statistics, and general data at any time.
The Football Association app, in addition to offering a unique, innovative, and advanced database, also offers a high ease of use for users so that even less experienced users of technologies can navigate and use it easily. It was very important for us at Webstick to develop an application that would be designed at a high and modern level, to create a convenient and simple user experience so that in addition to the long development process, a lot of time and effort was invested in the design process.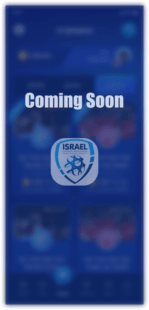 Ease of use and personalization
When our team thought about the app and characterized it, special importance and attention were added to each user. Accordingly, a user interface was built using custom areas, advanced navigation mechanisms, and simple and easy registration processes. All this was done in order to provide a convenient and personalized user experience. The personalization mechanism allows each user to choose his favorite players and teams, and receive data and alerts tailored to them, so each parent can follow his child and each fan his favorite player.
Data and media
In addition to the data presented to each user personally, the application will also offer a general view of data and statistics about all the teams and leagues in the country and places special emphasis on the teams. We built the database with an enormous amount of information, but as a result, there is extensive use of features that allow the user to manage the application easily and efficiently, not be affected or delayed by the huge amount of information flowing to him.
 In addition to statistics, the app has implemented a video library that is also built on a personalization mechanism so, each user can first see the videos that interest him the most.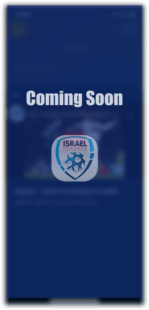 The Quiz
The highlight of the new IFA app is the app's special gamezone – an area that offers users the opportunity to participate in quizzes with questions about football from all topics and all times, from easy level to hard, thus earning points and winning equal prizes and a chance to show how much they really understand football.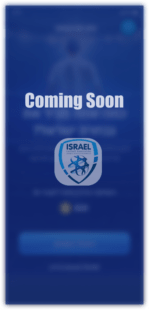 Accessibility
It is also important to note that to adapt the app to all football fans, Webstick, in collaboration with the IFA, designed the app and developed it to support all types of smartphones and be accessible to all populations.
In conclusion
The current era makes it possible to advance and develop in all directions, without much effort. However, not all large companies are ready for further changes and prefer to keep technologies and standards that have long belonged to the past. The IFA has taken the step forward to innovate and use all the possibilities that our era brings.
Webstick is proud to help and support this every step of the way. And very soon every Israeli football fan will be able to try and fall in love with the new football app.